Central Arts, Saturday 16th February at 10:00pm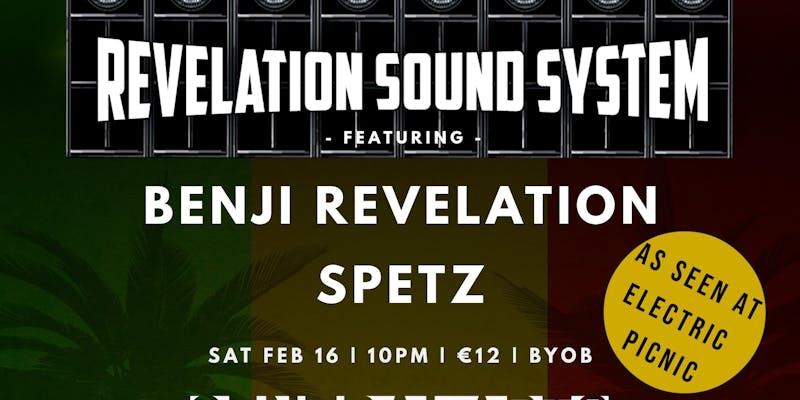 Valentines weekend Central Arts brings you the very best Dub, Roots, Reggae, Steppers, Bass, through one of the finest Sound Systems in Ireland. For those of you who love to feel the bass heaving in your heart and soul this is for you.
The Revelation team have been consistently upgrading their sound system over the years, combining analogue and digital technologies married with a full spectrum of speakers, scoops and bass bins to reproduce a rich heavy roots sound that you can feel as well as hear.
Featuring Gregory Slye and Spetz on the decks and mic for the night.
Revelation Sound System has been at the heart of Electric Picnic – Trenchtown bringing a taste of the Caribbean culture to the Picnic and now Electronic/ Central Arts.
BYOB Event.
Ticket Price – €13.19
For More Information – Click Here
Central Arts, Central Hall, 123A Parade Quay, Waterford